Online Trademark Infringement Investigation Under COVID-19 Conditions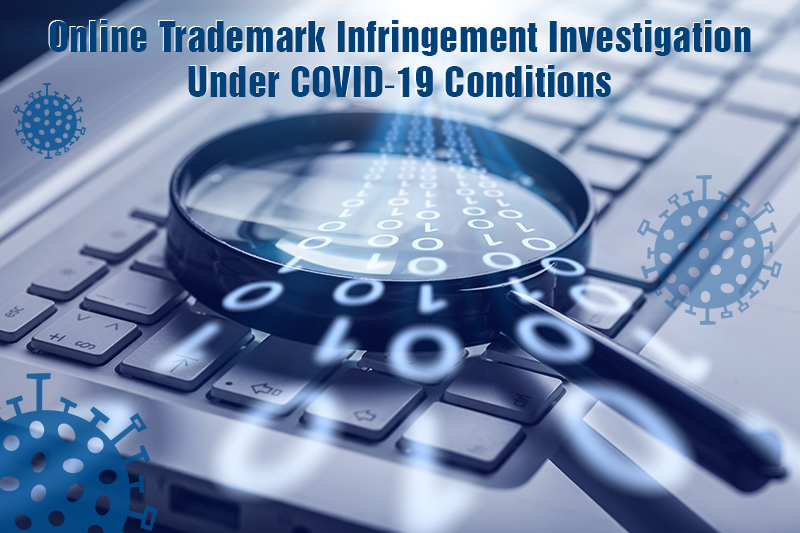 At a time when all men and trades are struggling to meet the punishing challenges of the ever extending lockdown, the legal industry is no exception. Today, in the field of commercial Litigation, particularly IP litigation, identification of infringers and gathering of hands-on real-time evidence by way of on-ground investigation has become the most arduous task. The violators during this lockdown situation have taken advantage and increased their acts of wrongdoings and acts of infringement. In fact, the condition is worse in the essential goods segment where the counterfeit goods are being conveniently passed off as original ones.

The counterfeiters are finding themselves in safe havens as the enforcement agencies are either not available or are engaged in other important duties. In such a challenging position, it has become crucially essential to evolve and come up with an efficacious solution to tackle this menace. With this objective, our innovative team at GREVESGROUP® has come up with comprehensive online and open source intelligence and investigation techniques.
Trademark Infringement & Online Brand Protection under Covid-19 Conditions
Under our Online Brand Protection service, as soon as an investigation in undertaken by our team, there is a dedicated Trademark watch team deployed at our Head Office in New Delhi. The team keeps the Trademark in question under continuous observation and regularly watches for lookalikes and potential infringements doing the rounds in the market. They keep an eye on the entire virtual world and almost all major trading portals and e-commerce websites are monitored regularly. This not only helps our clients keep a tab on the infringers under investigation but also gives a real-time analysis on their other potential infringements existing in the market.

With this objective, our innovative team at GREVESGROUP® has come up with comprehensive online and open source intelligence and investigation techniques. It's comprehensive online and open source intelligence techniques works on the principle of e-investigations. These procedures capture all necessary details which form the crucial hands-on evidence to establish the infringement in question.

Overall, the holistic results drawn from following the procedures of E-Investigations, give a detailed and all-inclusive solution to our clients. Our procedures and techniques of course assist even during the times of restricted mobility during the on-going Lockdown and enable our distinguished clients to build strong cases against the on-going infringements. Our main aim is to ensure that potential infringers do not use Lockdowns as an opportunity to continue with their wrongdoings.

At GREVESGROUP®, we are very certain that our Online Brand Protection measures shall be a very successful for our distinguished clients. It will also surely prove to be a boon in these testing times and bring such results as are possible during physical investigation.

Our searches will work on the principles of e-investigation (Online Investigations) and will capture all necessary details which form the crucial hands-on evidence to establish the infringement in question.

The salient features of E-Investigation techniques include:
Open Source Intelligence
Online investigation
Telephonic investigation and verifications
Online sampling / Test – purchasing
Discreet interviewing and decoy trading
Open Source Intelligence
When a potential infringement is reported, the Research team of E-Investigations division of GREVESGROUP® conducts a detailed intelligence search. They gather all data available publically in respect of the mark / infringement in question. The said data so gathered is then articulated carefully and forms a solid structure of a detailed online investigation.
Online Investigation
Based on the data obtained and sorted from the results of Open Source Intelligence, a roadmap is prepared for a detailed online investigation. The investigation then proceeds with the verification of the constitution of the infringing entity, details of its promoters / proprietor or partners, business strength, other products, volume and size of business, reach in the market, availability and any such other business information which may be relevant to the infringement in question. This exercise is conducted very discreetly as we understand the complexity of the matters and also our researchers have gone through intense trainings on online investigation. The details so gathered during this online investigation are then used to conduct discreet telephonic / e-mail investigations.
Telephonic Verification & Investigation
Once our team has obtained the basic details of the infringement and results of the online investigation, our expert investigators move forward with the discreet telephonic verification. Many of our operators are the ones having experience of over a decade who can engage themselves into a direct discreet telephonic call or e-mail with the infringing entities. Further, diligently involve them into a discussion where they generally divulge all necessary details which are good enough to establish their acts of infringement voluntarily to our investigators.

In many cases, these digitals information qualify themselves to be duly classified as tangible admissible electronic evidences in the course of subsequent litigation. These really help building a water-tight case against the infringers.
Online Sampling / Test Purchases
After establishing a direct contact with the infringing entity under a discreet pretext, our researchers and investigators proceeds to conduct sample/test purchases. Our team identifies and gets in touch with the manufacturer/seller/distributor to obtain a test sample of the product. Even if a sample is available online on social media websites/E-commerce etc. the team will conduct the online test purchase professionally.

Online sampling and test purchases forms another most crucial aspect of real-time hands-on evidence. A team of our expert investigators is even able to manage restricted mobility even during the period of lockdown under some pretext and is capable of physically collecting the sampling consignments from any city.
Discreet Interviewing and Decoy Trading
Our expert investigators in many cases adopt the decoy technique and engage the infringers into a trade deal as a decoy customer. This directly helps us in nailing the most crucial evidence in the course of investigation and as a decoy customer. Many a times; our investigators are able to get into the depth of investigative details ultimately leading to the desired results with the help of Decoy trading procedures. Our agents are well experienced in such operations of luring the Infringers and get the most information from them.

Feel free to write us in case you have any queries related to our Online Brand Protections services or to know more about our E-Investigations division and its operations. You may write to us at [email protected].